June 2019
| Mon | Tue | Wed | Thu | Fri | Sat | Sun |
| --- | --- | --- | --- | --- | --- | --- |
| | | | | | 1 | 2 |
| 3 | 4 | 5 | 6 | 7 | 8 | 9 |
| 10 | 11 | 12 | 13 | 14 | 15 | 16 |
| 17 | 18 | 19 | 20 | 21 | 22 | 23 |
| 24 | 25 | 26 | 27 | 28 | 29 | 30 |
Calendar

Top posting users this month

The LMR F1 Team is now actively recruiting a replacement driver for the LMR Vodafone McLaren Mercedes Team to replace LMR Leadgodasse in the F1RL European Series. Leadgodasse is leaving the team for the remainder of the year after availability issues arose shortly after the season started. His seat is a permanent seat within the LMR McLaren Team and will partner alongside lBluelJABBrexl for the remainder of the European Series. On that note we would like to thank Leadgodasse for his earlier commitment to the team and wish him well as he will undoubtedly continue on in his sports car career with LMR once his schedule allows.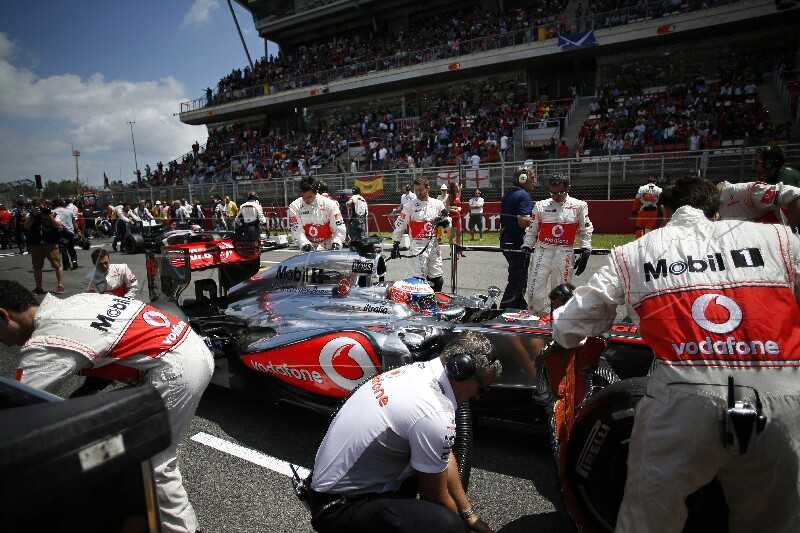 The LMR McLaren Team is part of a two team effort in the Formula 1 Racing League ( www.F1RacingLeague.com ) by LMR and is headed up by LMR co-leader and Midnight Performance Development boss, Midnight LMR. The team currently sit third in the Constructors Championship behind Mercedes AMG PETRONAS and the other LMR entry, LMR Infinite RedBull Racing. Lead driver, lBluelJABBrexl, is currently leading the Drivers Championship by 10 points after 4 rounds and is a vastly experienced formula and sports car driver who is spear heading the development for the McLaren team. He is a great driver to pair up with for any driver trying to break-in to a new series.
The F1RL European Series runs two 25% races every Saturday at 4pm EST on Code Masters F1 2013 to accommodate the European time zones. LMR is looking to replace an LMR driver with another LMR driver even if they are not LMR yet, we can make them LMR, and we would love to create an opportunity for a new driver or an experienced driver who has yet to run alongside us in formula racing. If you are interested or know someone who is clean, reasonably good and willing to devote the effort, please have them contact any of the admins for LMR,
LMR Deftone MX
,
LMR Warspite
or
Midnight LMR
or the McLaren lead driver,
lBluelJABBrexl
and we will handle bringing them up to speed in the league and within the team, if they will need to join first.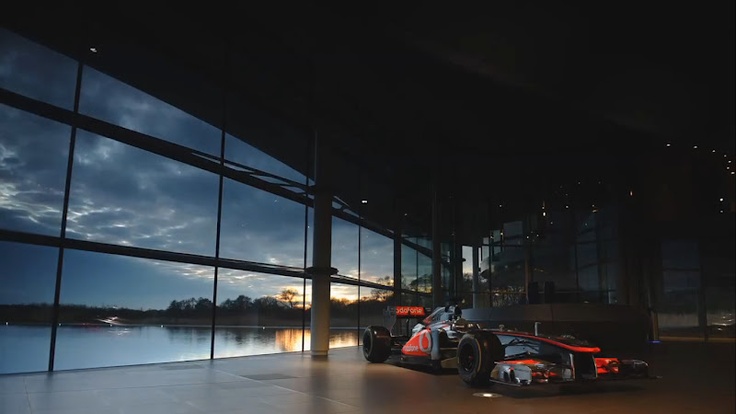 The LMR McLaren team prides itself in tuning and providing the best possible setups for all qualifying and race day applications just as Le Mans Rennsport and LMR F1 pride itself in the constant development of the membership and driver talent. The LMR F1 Team is in its debute season throughout F1 league racing and in the three series we are currently running in we have already scored 5 Wins, 4 Pole Positions and 6 Fastest Laps out of only 8 races run this season so far. The organization, with it's two teams (RedBull and McLaren) are leading the Constructors Championships in both Series that are scoring teams, and are leading the Drivers Championships in two as well. This being LMRs first year into formula racing proves how highly successful we can be already and we look only to secure and add upon that by bringing in another talent within the ranks. So again if you or someone you know has F1 2013 and wants to join an incredible team who are dominating a great league that hosts 3 different series, please have them contact any LMR admin via XBL or thru the forum messenger or they can simply reply to this posting. Hope to see some great new faces within the team and if the spot is taken, don't worry. We have great relationships with other teams in the league and can find a seat for a friend of or within LMR. Happy Racing!

LMR CO-LEADER
/
TORA Race #372
/
Team Principal: LMR iRacing Team
 2013 TEC 24 hours of Le Mans 3rd overall - Johnny2Shoes - LMR leadgoadasse
2013 F1RL U.S. WDC/U.S. WCC-LMR Mopar / Euro WCC-II ALEXP II / Classics WDC

Congrats on the LMR 1-2 at Jerez last week!
Dedication and Determination makes the difference between Success and Failure.
Same birthday as Michael Schumacher yo! 
   German Touring Car Championship Season 3 - Drivers Championship 
  Porsche Supercup Season 1 - Privateer Championship

LMR Sahara




Posts

: 58


Join date

: 2013-07-07




LMR CO-LEADER
/
TORA Race #372
/
Team Principal: LMR iRacing Team
 2013 TEC 24 hours of Le Mans 3rd overall - Johnny2Shoes - LMR leadgoadasse
2013 F1RL U.S. WDC/U.S. WCC-LMR Mopar / Euro WCC-II ALEXP II / Classics WDC

1-2 at Estoril ITS ALL OVER!!!!!!

LMR Mopar




Posts

: 73


Join date

: 2013-07-16


Location

: CANADA ALBERTA



well done mopar great way to end the season, last race at Imola next week, try to pump those points to improve your position in the pic

LMR CO-LEADER
/
TORA Race #372
/
Team Principal: LMR iRacing Team
 2013 TEC 24 hours of Le Mans 3rd overall - Johnny2Shoes - LMR leadgoadasse
2013 F1RL U.S. WDC/U.S. WCC-LMR Mopar / Euro WCC-II ALEXP II / Classics WDC



Similar topics
---
Permissions in this forum:
You
cannot
reply to topics in this forum