May 2018
| Mon | Tue | Wed | Thu | Fri | Sat | Sun |
| --- | --- | --- | --- | --- | --- | --- |
| | 1 | 2 | 3 | 4 | 5 | 6 |
| 7 | 8 | 9 | 10 | 11 | 12 | 13 |
| 14 | 15 | 16 | 17 | 18 | 19 | 20 |
| 21 | 22 | 23 | 24 | 25 | 26 | 27 |
| 28 | 29 | 30 | 31 | | | |
Calendar

Top posting users this month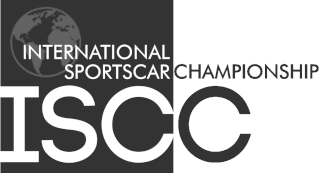 General Rules & Driving Etiquette
Sports Car racing, as defined by TORA, is a non contact sport. It is understandable that on occasion some contact may occur that is not expected by either party, for example due to lag. Competitors with 'lag' issues will not be penalized, but may be asked to improve their connection, if the issue is persistently hindering other's experiences please see connection section.
TORA expects competitors who partake in its championships and meetings to behave in an appropriate and respectable manner. Insulting comments or behaviour towards fellow competitors and race stewards is unacceptable and will be dealt with severely.
Competitors who are being followed on a straight part of a track by another car may move their position on the track ONCE to defend, any further sufficient movement outside of cornering will be deemed as weaving and you may be reported to the race director or head steward after the race.
If a competitor leaves the track at any time, it is advised that extra caution is taken not to impede other drivers when rejoining, please check and look before rejoining the track. Common courtesy stipulates that a driver in a dangerous position on the circuit should alert oncoming drivers of their position to avoid additional incidents, (essentially the yellow flag rules.)
Track Limits
The track limits are determined by the solid white/yellow lines either side of the track. At all times, two wheels must remain on this part of the circuit, unless of an occurrence where it is near to impossible to keep two wheels on the track, like avoiding a collision. During a race meeting, each time the track limits are not adhered to, a warning will be given. Each driver are allowed five warnings of all four wheels leaving the track via the inside of a corner, at any part of the circuit. If a sixth and subsequent "corner cutting" occurrences happen within a race meeting, then that driver will lose a position for each corner cut. Again, if a corner is cut to avoid a collision, this would not be given a warning.
The track limits must be adhered to in the event of gaining an advantage whilst having an on-track battle. If a driver overtakes a driver by getting all four wheels off the track, the driver must give that position back before they may continue the race. If the driver which was overtaken backs off heavily either through incident or "mechanical" failure, then the position will not need to be given back.
2013 TORA MSA ISCC Championships
The MSA TORA ISCC series will over an 10 race championship. The series will have 3 championships up for grabs.
DRIVER CHAMPIONSHIP
This will be a championship fought by each driver for themselves. The total amount of points at the end of the series, minus the lowest scoring round from their overall points will be their final points total and will result in their position in the overall drivers standing at the end of the year. This championship is for teams and privateer drivers. An additional 10 points will be added to each driver for every race they turn up to that will be added to their points total at the end of the season.
TEAM CHAMPIONSHIP
A team will be made up of a minimum of 2, and maximum of 3 drivers, all driving the same car in the same class. This championship will be scored by the total points score for the highest 2 finishing team drivers per race over the course of the championship.
- Team Car changes
There will be no allowed Car Changes after initial Sign Up. Once you have signed up with your team you are 'locked-in' with your choice and current Driver line up. There will be a 'window' at the half way stage of the season, where teams may change their car choice once without penalty. This 'window' will only be open for one week. This applies to Team Drivers as well, which is detailed in the Teams Championship section
- Team Driver Changes
From the start of the series, the full time driver line up may not change for the first half of the series. There will be a 'window' half way through the season in which Teams and Drivers can change as they please. When this 'window' closes there will be no more Driver changes to the line up for the remainder of the Season.
- Substitute Drivers
For the length of the entire series, a team may make use of substitute driver if a full time driver cannot make a meeting. This substitute driver is eligible to score points for the drivers championship, and the points for the team they are driving for that meeting. A team has a maximum of 2 substitutes per season. Any further substitutes, and the replacement driver will not score points for the team they are driving for. Substitute drivers must be made aware to the series runners before commencing the race meeting itself.
The substitute driver can come from an existing team, privateer, or any other friend. A substitute driver may only score points for the team they are driving for in any particular race, and must remain in a single car/team for an entire race meeting.
PRIVATEER CHAMPIONSHIP
Competitors may sign up to race without a team and race in the Privateer category. These drivers will compete one another in the various classes to win the championship.
Race Rules
Safety Car Rules
There is no Safety Car in place for the ISCC due to the nature of multi-class racing. This is an endurance race and it is up to you to keep your car on track and out of the wall.
Race Meeting Set-Up
QUALIFYING
We ask that all competitors are on Xbox live 15 minutes prior to the start of the race meeting, and appear online. Where necessary, if each competitor could post "In" in the relevant race meeting thread on the TORA forums. Anyone who wishes to race without posting "In" will need to wait the race meeting organisers confirmation before being allowed to race.
TORA's 'Live Timing' system will be updated prior to the race meeting with who your lobby host will be for qualifying, and will be updated during the meeting with the results. One invite will be sent out to all race entrants. This invite will also denote your qualifying lobby.
If a connection issue is apparent please contact the race director or lobby host as soon as possible and they will do their best to ensure you can connect to the qualifying lobby.
Competitors who are not connected to the host's room at the start time without reason stated before the start time of the race meeting will not be able to take part in qualifying. The qualifying session will should no later than 5 minutes from the designated race meeting start time.
Settings
- A 5 second roll off delay will be in effect to accommodate a greater opportunity for clean running and driving concentration. Collisions will be set off, and damaged will be simulation.
- Qualifying will be set to 15 minutes in which you must set your best lap. An extra 5 minutes will be added at the end for the lobby for hosts to collect times before competitors finish the session. "Clean" qualifying laps take preference "Dirty" laps. A slower "Clean" lap will start the race ahead of a quicker "dirty" lap. Make it count!
- Once Qualifying is over, 'Live Timing' will be updated along with who will host the various racing lobbies. TORA will ensure that this process is completed as quickly as possible but please expect a minimum of a 10 minute break after the qualifying session for which the TORA team will set up race lobbies.
- Any driver who had not set a qualifying time will be able to join the race at the back of the field and make a pit lane start.
RACE
TORA's 'Live Timing' system will be updated after qualifying has taken place to update you who your lobby host will be. We ask that all competitors remain on Xbox live for the start of the race. ONE invite will be sent out to all race entrants. This will denote your race lobby. If a connection issue is apparent please contact the race director or lobby host ASAP and they will do their best to ensure you can connect to the race lobby.
Competitors who are not connected to the host's room, or contacted a race official to explain a delay, after 10 minutes of the race lobby invite has been sent will not be able to take part in race.
Race - Grid will be the results of the qualifying session. All drivers with "clean" laps in qualifying will be before all drivers who set "dirty" laps. The race begins in this order by a rolling start. Races will take pace over a pre-determined amount of time. Please see the Season Calendar for details.
Setting the Grid
Competitors will perform a grid setting lap around a short circuit.
Competitors will listen to lobby host who will call out grid order.
Competitors will finish in order lobby host instructed them too, failure to do so will result in exclusion from the race.
Rolling Start
Competitors will be instructed to listen to the race host; Each lobby will have a set start timer of which will be worked out for cars travelling at a standard 80MPH pace car lap, it will be the responsibility of the pole sitter to make sure cars stick to 80MPH and that the pole sitter hits the green flag on the pit straight.
The race will run on an adjusted time, so all racers get their full amount of time on track. A lobby will race for the full amount of time, whilst the lobbies below will then adjust their times accordingly. For example, when a race is set to 1hr 30mins then A lobby will race for the full time, and not 1hr 30mins overall. If the lead car crosses the line at 2mins 30 seconds then the race will finish at 1hr 32mins and 30 seconds. The Lobby Host will be in change of calculating the end time as the field crosses the line.
Lobbies below will be set to adjust their times as seen below:
A lobby will race to full race timer set in calendar
B lobby wil race to 4 seconds earlier set in calendar
C lobby will race to 8 seconds earlier set in calendar
D lobby will race to 12 seconds earlier set in calendar
E lobby will race to 16 seconds earlier set in calendar
F lobby will race to 20 seconds earlier set in calendar
This will ensure qualifying is still as important in any race.
All rolling starts must be in 2 x 2 formation. Once the lead driver reaches a pre-designated section on the track (usually the final corner), they shall let the pack bunch up side by side in a two by two formation. the lead driver is given the choice what side he wishes to begin the race on, and all following competitors must follow this lead.
When all drivers are in position and the field are all on the start / finish straight, getting confirmation from the last driver that all are in position, the lead driver may start racing conditions by shouting "Go" and accelerating.
Under no circumstance shall any competitor be allowed to pass the vehicle in front until they have passed the start and finish line.
Mandatory Pit Stops
There will be 2 mandatory pit-stop during each race. The first stop must be made within the first 25 minutes of the race, the second can be made anytime after the first 25 minutes of the race. Failure to adhere to the rule will result in a 1 lap penalty that will be taken from the drivers finishing distance. If you make two pit stops within the first 25 minutes (i.e. you receive damage after your first pit stop) you must still make a further pitstop after the initial 25 minute period in line with the rest of the field.
End of Race
Once end timer is reached lobby host will call out stop.
All cars must stop as quickly as possible wherever they are on track.
Host will ask lead lobby driver for distance their distance in miles.
Host will then record in lobby position order distance between drivers in feet so accurate scoring can take place (same as TEC scoring)
Failure to stop or give accurate information will result in DQ from the race meeting.
Settings
- Collisions during all races will be on, and set with Simulation Damage. TCS, Driving Line and Normal/Simulation Steering are the only allowed driving aids that may be used. ABS, STM, Auto-brake and Auto-gears are prohibited. Manual gears must be used but it is up to the competitor if they wish to use the clutch or not.
- The race will be set to a pre-determined time limit which the lobby host will make aware to the competitors in the lobby.
Race Etiquette
-Slower cars (Those who are going down a lap to any car in any class) are to hold their racing line. Do NOT move over for the faster cars as you may be moving over into their path. Faster cars are to find their way around the slower cars.
Success Balance
There will be No success Balance in this championship- Lobby's will be separated by 4 seconds (no matter the number in each lobby) so that at the start each lobby is down by 4 seconds from the get go (Lobby A is at 0, Lobby B is at 4 seconds, Lobby C is at 8 seconds etc.) this has been changed due to the large fields we now have and lobby 6 isn't close to a minute behind already.
Registration
If you have registered for a car (Team's and privateer's) and you do not turn up for 3 races you will be removed from the entry list and the cars you registered for will be placed back on the availability list, you may re-register for the series at any time. but will be at the discretion of the availability list so you may not get the car you originally registered for.
Car Builds
Cars are to be built to the rules layed out on the car build sheet provided. Should a car not meet those requirements you will be excluded from the race results.
Dropped Rounds
There will be one dropped round during the ISCC. Every Driver's worst scoring round will not be scored in the overall championship standings. However, there will be 10 bonus points for every race that each driver races in to make up for any potential dropped round..

LMR Deftone MX




Posts

: 2030


Join date

: 2013-05-07


Location

: Los Angeles CA




---
Permissions in this forum:
You
cannot
reply to topics in this forum